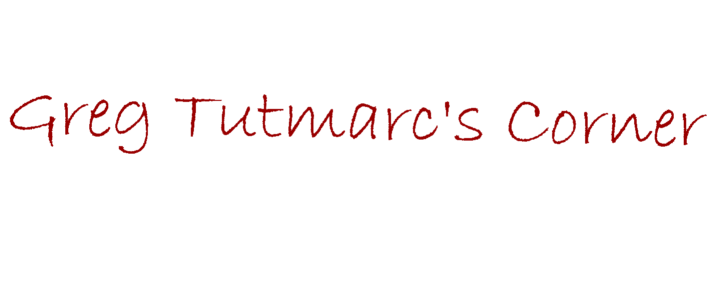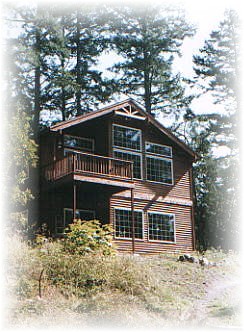 Our story begins when we built our cabin over the spring and early summer of 1996. We had purchased the land in December. Our goal was to have a "completed" cabin by the 4th of July.
Well...at least it was "tight to the weather" by then. This picture was taken in the fall of 1996 after the cedar was stained for the winter.
---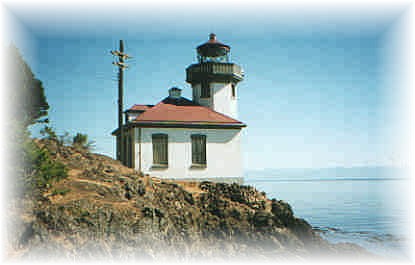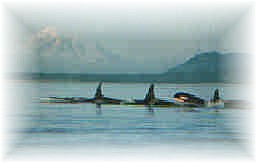 Now that we had our cabin "completed" it was time to begin the adventure of discovering the beauty of the San Juan Islands. Here we see the west side of the island with its Lime Kiln lighthouse and a pod of resident Orca whales.
---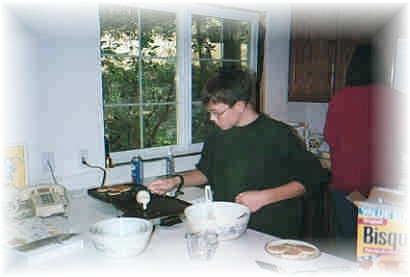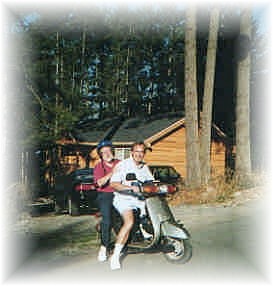 Meanwhile, back at the cabin we were having a fun time "just living."
---

One of our favorite hikes was Mount Young just up from British Camp...photo taken by Robert Gorman October 6, 1998.
---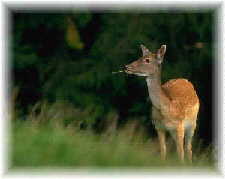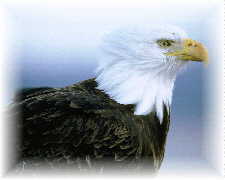 The San Juan's are teeming with wildlife....
---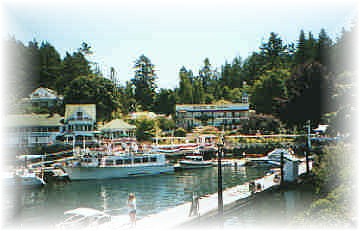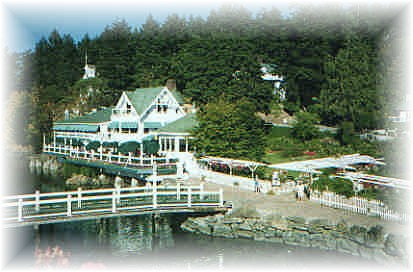 Roche Harbor has become the destination resort in the islands...
For more information on the islands, check out my list of links below.
---
San Juan Island Links

Live IslandCam (Courtesy Islandcam.com)

---
---
Send me mail for questions or comments.